Funding Films

The CrossCurrents Canada Doc Fund, a cornerstone of the Hot Docs Canadian Storytellers Project, is aimed at addressing systemic barriers and opportunity gaps that exist in the documentary industry.
CrossCurrents Canada Doc Fund to Date
BEYOND BORDERS

D: Carol Nguyen | P: Audrey-Ann Dupuis-Pierre
9424-6899 Québec inc.

A short, animated documentary illustrating the director's journey visiting Vietnam for the first time, where inner turmoil and questions of home began to surface. The film touches upon themes of cultural identity and intergenerational trauma.

LES JOURS

D: Geneviève Dulude-De Celles | P: Sarah Mannering, Fanny Drew
Colonelle films

One week before her 29th birthday, Marie-Philip learns that she has breast cancer, and that her "big cancer" will put her through a "big year." A year of treatment lies ahead of her, in which a director, in her mid-thirties, will enter her life.

KOKUM, WITH LOVE.

D/P: Kim Stadfeld
Heart's Path Media Inc.

Flora Bear's youngest granddaughter searches for truth and answers about her Indigenous grandmother's life.

OUR GRANDMOTHER THE INLET

D: Kayah George, Jaime Leigh Gianopoulos | P: Kayah George, Jaime Leigh Gianopoulos, Rachelle George
OGTI Productions Inc.

A short poetic documentary film featuring Kayah George that portrays the hardships of being an urban indigenous youth while holding love and intrinsic connection to the water and land. Shot on Tsleil-Waututh territory.

THE SICKLING

D/P:Gabriel Badejo, Yazmeen Kanji
Independent

Gabriel Badejo has only ever known a life controlled by Sickle Cell Disease. As he seeks a cure for this life-threatening illness in a prejudicial system, we follow Gabriel's journey through the intense physical and emotional changes he experiences.

TWYSTED SPIRIT

D: Gabrielle Zilkha | P: Jenn Mason, Gabrielle Zilkha, Twysted Miyake Mugler
Four Corners Productions Inc.

Dedicated to creating a better world for Black and Brown 2SLGBTQ+ youth, Canadian ballroom pioneer Twysted Miyake-Mugler reconnects with the religious community he left behind and confronts his painful past in this hybrid dance documentary about personal healing, spirituality and community.

WE SHALL EAT WHEN THE RIVER IS FULL

D/P: Banchi Hanuse
Smayaykila Films Inc.

The relationship between the sputc (eulachon) and the Nuxalkmc (Nuxalk people) intertwine, merge and separate as the lines distinguishing the Nuxalkmc from the sputc, and all other beings, waver and perhaps disappear altogether in this spiritual tale of wealth, loss and recovery.

WORDS LEFT UNSPOKEN

D: Josiane Blanc | P: Rayne Zuckerman
IGP Productions Inc.

After avoiding speaking at all cost for over two decades, Joze Piranian, a severe stutterer, decides to confront his fears and becomes the man he's always wanted to be.

KÍMMAPIIYIPITSSINI: THE MEANING OF EMPATHY

D/P: Elle-Máijá Tailfeathers | P: Lori Lozinski, David Christensen
Seen Through Woman Productions Inc., NFB

In 2014, the synthetic opiate Fentanyl claimed over 20 lives on the Blood Reserve, leading tribal authorities to declare a state of emergency. Working alongside Dr. Esther Tailfeathers and community members committed to healing, Dr. Tailfeathers' daughter, filmmaker Elle-Máijá Tailfeathers, documents this critical moment for the Blood Tribe.

IN THE WAKE

D: Lyana Patrick | P: Jessica Hallenbeck, Tyler Hagan
Lantern Films, Experimental Forest Films

In the wake of the damming of the Nechako River and a looming court decision, two Chiefs form an unlikely alliance to rebuild their communities.

SPIRITS REBELLIOUS

D/P: Marlene Edoyan
Fauve Film Inc.

A small group of teenagers realize that their futures are suddenly full of possibility when they start to question the centuries-old patriarchal values that govern gender roles in their small rural village of Gandza in southern Georgia.

INSPIRARE

D/P: Yuqi Kang | P: Dana Kalmey
Blue Goat Films Inc.

An intimate and unyielding journey of female freediving champion Jessea Lu as she faces her biggest fear and attempts to dive to over 90 meters in one single breath.

LOINTAIN

D/P: Aziz Zoromba | P: Carol Nguyen

An observational portrait of Omar, a young gay man in the year following an estrangement from his family, that watches from afar as he navigates his solitude and attempts to reconnect with his mother.

OJIIBIKAAN

D: Rémy Huberdeau, Sean Stiller | P: Lisa Jackson, Lauren Grant
Earth City Films Ltd.

Follow five Anishinaabe change-makers whose life passions center on revitalizing relationships with local plants and animals in order to heal and strengthen community.

LA VIE HEUREUSE

D: Amélie Hardy | P: Fanny Drew, Sarah Mannering
Colonelle films

In a meditative journey through these fantasies of letting go, this documentary essay portrays a society in search of outlets and surrender.

DAMASCUS DREAMS

D: Émilie Serri | P: Audrey-Ann Dupuis Pierre 
9377-3570 Québec Inc.

Weaving together her father's memory, stories of recent newcomers, and her own imagination, Émilie composes a Syria that stands somewhere between reality and myth, dream and nightmare, truth and construct.

AND STILL I SING

D: Fazila Amiri | P: Lesley Johnson
Songs She Sings in Shadows Inc.

Amidst suicide attacks and Taliban death threats, Afghan global pop star Aryana Sayeed raises her voice, and the voice of other female singers, fighting for women's rights.

BECOMING A QUEEN

D: Chris Strikes | P: Chris Strikes
Callowgrove Entertainment/Becoming a Queen Inc.

Follow Toronto's Caribbean carnival queen, Joella Crichton, in her final year competing for the crown. Will she win for an unprecedented 10th time and make history?

BLACK ZOMBIE

D: Maya Annik Bedward | P: Kate Fraser, Maya Annik Bedward
Third Culture Media

Tracing its origins from Haitian folklore to Hollywood horror, Black Zombie traces this misunderstood monster to reveal its connection to slavery and movements of resistance.

JE M'APPELLE MARIE-SOLEIL

D: Émelie Martel | P: Kristel Viduka, Émelie Martel
Kannon Films Inc.

Before becoming a Canadian citizenship judge, Suzanne Pinel won the hearts of children as Marie-Soleil. For the first time, she returns as the beloved character to share stories and lessons.

THERE'S NO PLACE LIKE THIS PLACE, ANYPLACE

D: Lulu Wei | P: Ali Weinstein
There's No Place Like This Place Inc.

Follow the community of Toronto's historic Mirvish Village as they are forced to relocate after the space is sold to developers. Through their eyes we learn a history of immigration, a housing crisis, and the power of brick and mortar on our hearts.

DIGITAL MEMORY

D: Andréanne Germain | P: Andréanne Germain
Artificial Films

Still haunted by nightmares 10 years later, an ex-reality TV contestant with no memory of the experience explores what really happened using the show's unedited tapes.

GAAG.IID

D: Kristi Lane Sinclair | P: Kristi Lane Sinclair

If you get lost, you may become Gaag.iid, or so the children on Haida Gwaii are warned. But what is a Gaag.iid? A "wild man?" A supernatural being? Or just folklore used to caution children?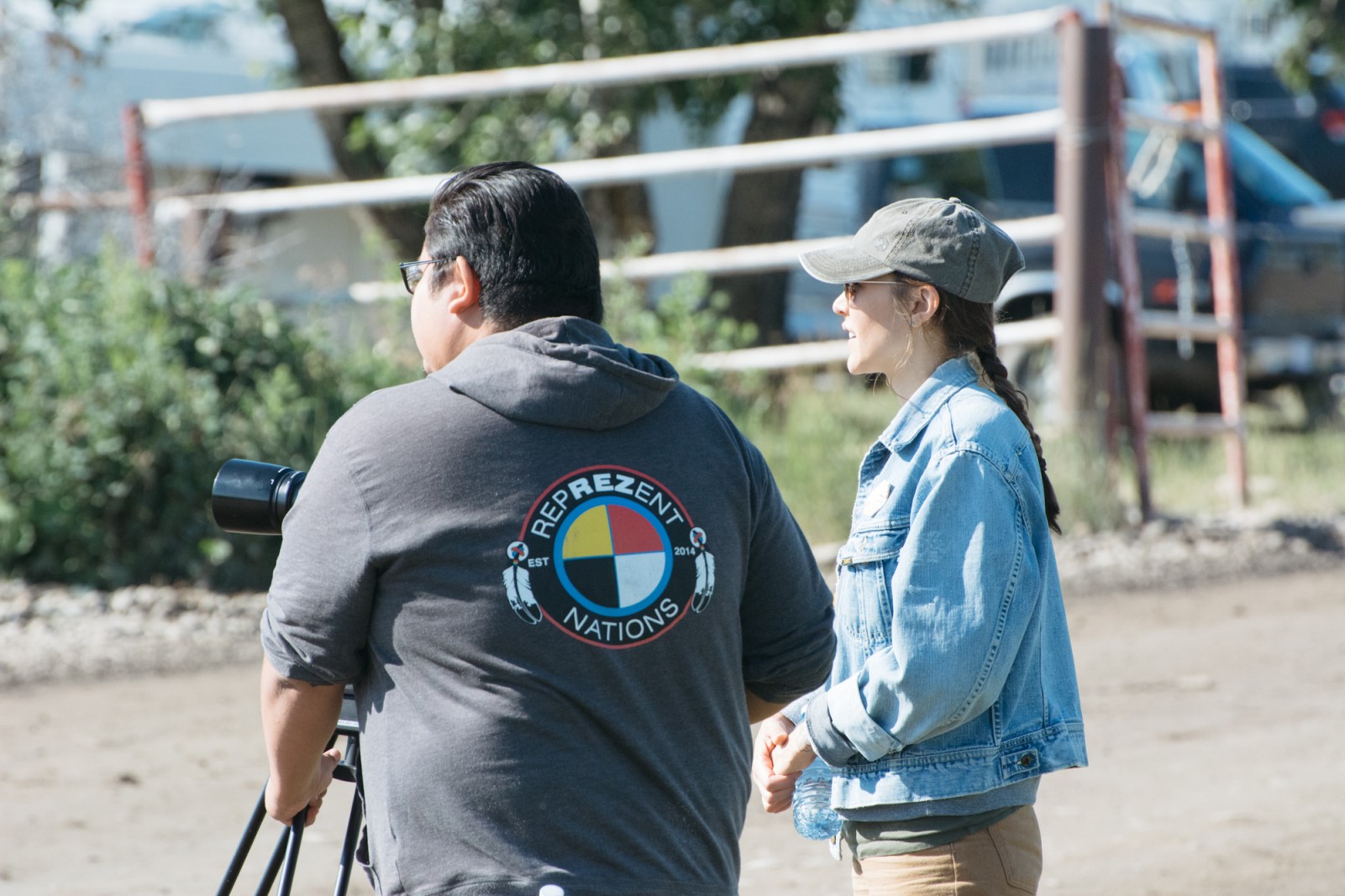 About the Fund
The CrossCurrents Canada Doc Fund supports diverse voices and perspectives with the goal of building a more vibrant, representative and sustainable documentary industry. It fosters original storytelling from creators with unique vantage points. The fund is open to emerging and sophomore filmmakers who are Indigenous, Francophone, Deaf and/or have a disability, racialized and/or persons of colour.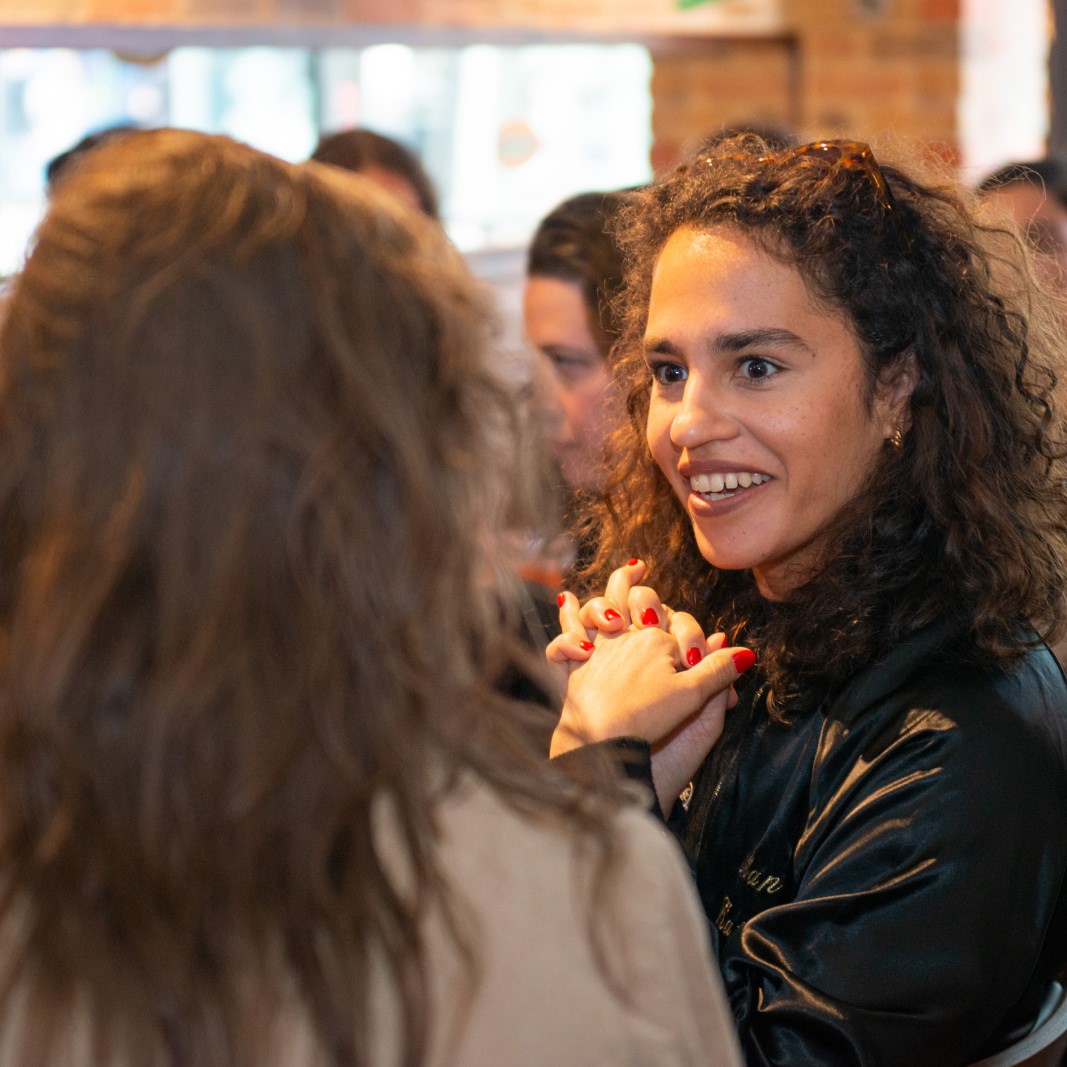 At the 2022 Hot Docs Festival
All CrossCurrents Canada Doc Fund directors were offered accreditation for Hot Docs 2022 and two—Gabriel Badego and Miru Yogarajah—participated in Doc Accelerator. All filmmakers were provided with bespoke schedules of sessions, meetings, and film recommendations.

At this year's Festival, 2020 Doc Accelerator alum and 2019 CrossCurrents Canada Doc Fund grantee Fazila Amiri had the world premiere of her film And Still I Sing.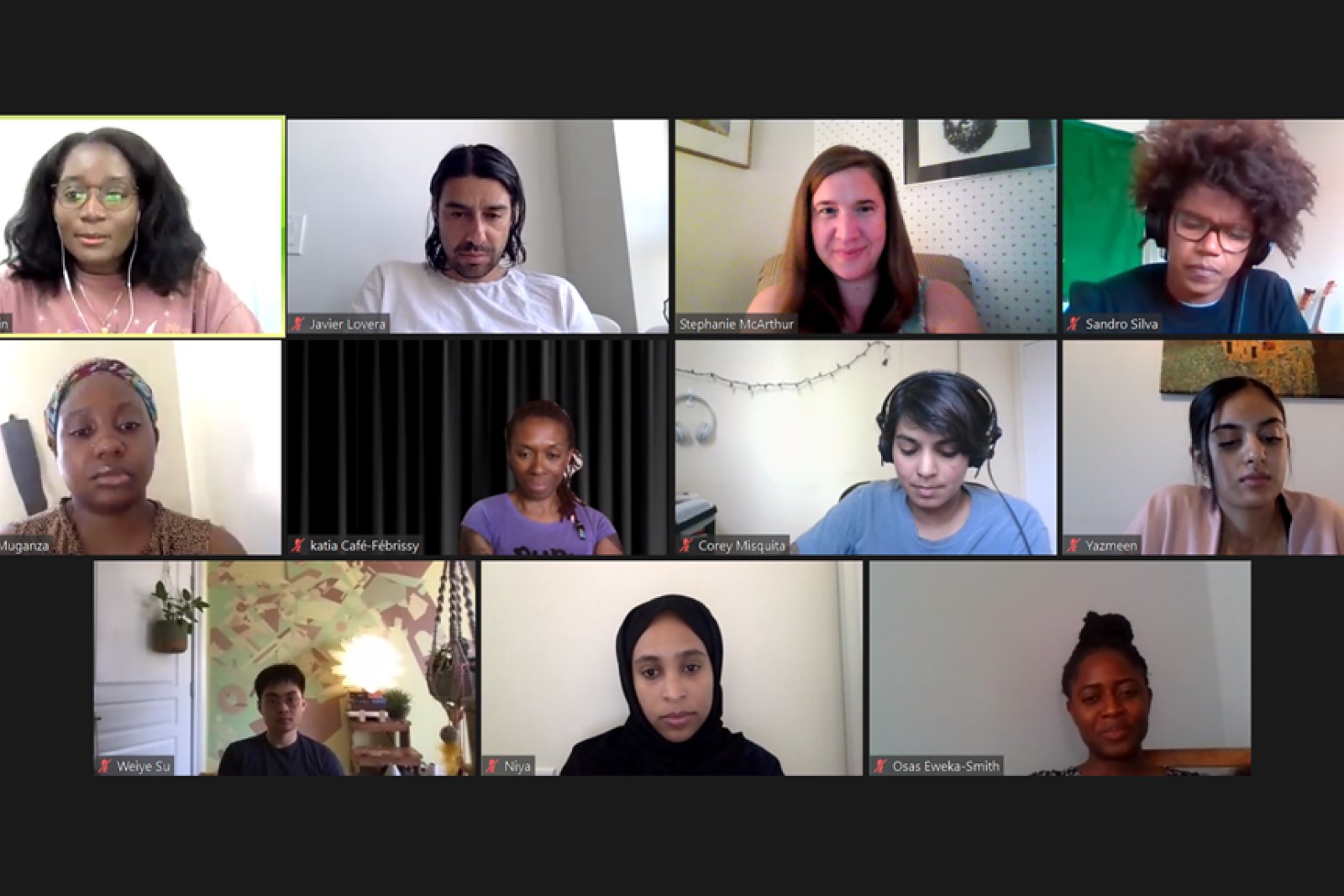 Year-Round Mentorship
Each project supported by the CrossCurrents Canada Doc Fund receives ongoing mentorship from the Hot Docs Industry team. This includes year-round access to personalized advice and detailed feedback about their works-in-progress.